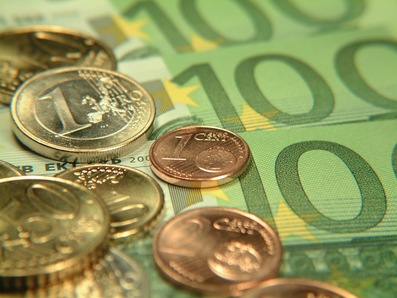 Happy Tax Filing Seasons - All Year Long with us.

We are delighted with the right tools to serve you. If you haven't received your discount coupon, contact us today to ensure you receive it.

Accurate and Professional Tax Preparation:

Federal 1040, 1040EZ, 1040NR, 1041, 1065, 1120, 1120S, 990, 990EZ.

Multi-States, and Local Tax - Payroll: Quarterly tax filings - International Tax Consolidation

Smart Credit - Life Made Simple - Click here - Protect 24/7 your credit report here

Call today for an appointment Mobile: (919)-537-6962 and/or Office: (919)-386-3191 or contact us


Our Strengths: Trust - Reliable - Competence - Openness & Compassion.

Consistent delivery as said we were going to do it. We are very transparent in communications while looking out for the best interests of others.

Over 20 years of experience.

Master of Science in Accounting, Specialization Taxation, Bachelor of Commerce (Honors), Bachelor in Business Administration
NC Representative Taxpayer Advocacy Panel (TAP)with the Internal Revenue Service (2011-2013)

Linguages: English, French, Haitian-Creole, and some African Dialects. Serving you.



Global Access: We offer global services. Freelance accounting, tax planning, tax filing, and business consulting back offices. We serve clients locally, nationally, and internationally. We cover all types of projects part-time, short-term, long-term. Remote, telecommute, onsite Global Business & Tax Solutions has the solutions for your business. Contact us now for a free consultation.

Located in North Carolina - Accessible to: Raleigh - Durham - Cary - Morrisville - Chapel Hill in the triangle areas as well as Eastern North Carolina in Mount Olive, Clinton, Goldsboro - Warsaw and the surrounding areas.

We are proudly serving our customers globally while located in the heart of North Carolina. contact us and we will be happy to meet you and discuss and meet your needs, while offering you our best customer satisfaction services.

Our services Tax Planning and Accounting.
Interpreting-Translating.
Business Consulting.

Whatever your needs are, we are here to assist you, partner with you and make your experience and the process as smooth as possible. We offer accurate, and professional Haitian-Creole, French, and Spanish interpreting and translating services in North Carolina Mount Olive, and in the Raleigh areas.

Countries: United States of America, Canada, Haiti, & France.

In the meantime you can reach us at (919) 386-3191. We are looking forward to hearing from you. You can also contact us at our e-mail address: info@globalbiztax.com

If you are not familiar with our firm and your first contact with us is online: We would be pleased to hear from you! Please let us know what your needs and questions are, we will be more than happy to help.

In brief, you should know the following about us. We are a small minority woman-owned business. our firm was established in 2001 as a Limited Partnership and was restructured into a Corporation in 2005 and had been providing outstanding consulting services to small and medium businesses and health-care organizations ever since as S-Corporation. We also operate the Global Minority Business Network, NC HUB Certified.
Our specialty is in the areas of Business Counseling, Accounting & Tax, Health Care Programs Planning & Evaluation, Need Assessment Research. Interpreting and Translating Services.
Lastly the name of our firm has changed to "Global Business & Tax Solutions, Inc." from Business & Healthcare Consulting Group, Inc. to better serve our global target population.
Further more, we have successfully completed the GSA Training as we are continually seeking to expand our business and participate in government contracts.